Home care workers are characterised by their passion, enthusiasm and respect towards elderly adults and individuals who require extra support to enable them to continue living independently in their own homes. Becoming a home care worker is regarded by those in the profession as a highly rewarding job that offers a great sense of achievement. It is about providing service users the ability to stay in their own homes and be as independent as is possible. It is also about promoting choice and person centred care.
If you feel that you have the commitment and patience to care for elderly people in their own homes, then this may be the job for you. Care worker jobs with Novus Care are currently available at our Watford office. Joining our team of care workers will develop your skills to become a highly regarded provider of home care services. Novus Care recognise that our people are the most important part of our business because they are there to deliver the very best care to our clients.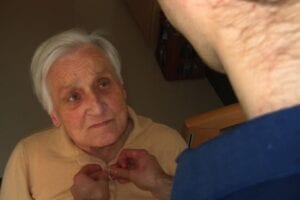 Care worker job skills
the ability to remain calm under challenging circumstances
the ability to communicate with sensitivity and respect
the ability to relate to people from a wide range of backgrounds – cultural, ethnic, socio-economic
ability to manage services and timelines – client care plans
Care worker jobs are open to those individuals who are also self motivated, reliable, continually strive to achieve good time management and have a genuine passion for care.
Care worker jobs require that you have your own transport, a DBS check and employment references.
If you are interested in a care worker job in the Watford area or want to find out more please do not hesitate to give our Novus Care Watford office a call on 01923 252 401 or email [email protected]
Novus Care have been supporting people in the Watford area for over 10 years.
Schedule a free assessment
Get in touch to speak with our care team about your ideal care plan.