Visiting and Live-In Elderly Care Services
Our visiting and live-in elderly care services enables you or your loved ones to remain living independently at home with the support of a carer. We can provide home care for the elderly from just 30 minutes per week through to 24/7 care and can help with personal care, administering medication, cooking, cleaning, laundry and shopping. Our carers can even spend quality time with them as their companion just chatting and keeping them company. Our visiting and live-in carers for the elderly also want you to get the very most out of life and they will also work closely with families to ensure they are constantly being updated on the well-being and progress of their loved one.
Our visiting and live-in carers for the elderly provide private care for older people in their own home which is centred upon our company values which includes dignity, respect and independence. However, integral to caring for the elderly at home is that families have peace of mind knowing that our visiting and live-in carers for the elderly are there helping them lead the life they want to lead -independently and at home.
Professional Visiting and Live-In Elderly Care
We have over 300 carers working with families across England and we know of widely different situations that show how useful it is to use our elderly care services. Especially for those who want to stay at home for as long as possible or who don't want to go to a care home. Our elderly care packages are a bespoke solution tailored specifically to an individual's needs and requirements.
We take great pride in selecting and vetting those looking to become visiting or live-in carers for the elderly. Whatever the carers background or experience they will have to pass our training and selection programme. This programme enable us to get to know the carers and assess their suitability as a carer. If the carer is not able to pass our training programme, then we do not want that person as a carer.
When you choose our visiting or live-in care for the elderly service, then you can rest assured that you are choosing a care agency with years of experience who are committed to continuous improvement and sets extremely high standards for service delivery. Our home care services for the elderly provide quality of life when you want or need full-time support, whether that is someone popping in on a daily basis to ensure all is well, respite care or around the clock care and support.
Live-In Care for the Elderly
According to a recent survey by the Alzheimer's Society over 85% of people interviewed do not want to go into a care home. Therefore by using our live-in elderly care services, you can remain in your own home surrounded by your own possessions with the support of your own personal carer. Our live-in carers for the elderly have a wealth of experience and expertise and can provide 24/7 care and support to those with a variety of medical conditions from dementia care to stroke care to Parkinson's disease and even complex care requirements. We can even provide this type of home care for the elderly on a respite basis.
Arrange visiting or live-in care for the elderly today
Contact our care team today to understand more about our elderly care at home service or to arrange a free care assessment. Call 0800 138 4030 or email here
Arrange home care for a loved one
We understand choosing to have care delivered in your own home can be a daunting task and that's why we are here to guide you through the process, every step of the way.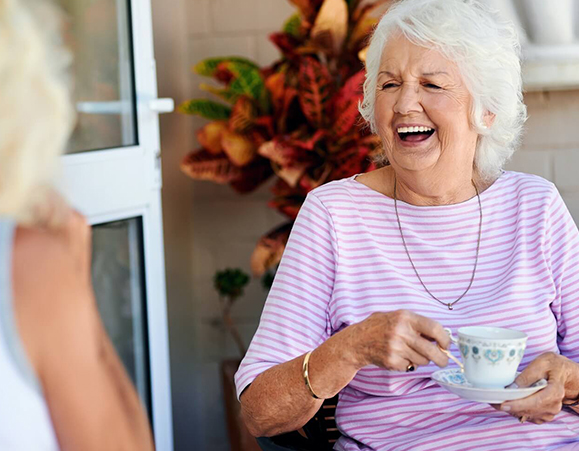 Care you can trust
We are committed to investing in systems, training and procedures to ensure that we are able to deliver a superior level of service which is timely and reliable.
In addition to first class carers we have a strong home care management team in place which is dedicated to ensuring that all of our clients and their families are happy with the service being provided.
Schedule a free assessment
Get in touch to speak with our care team about your ideal care plan.