Live in care costs
At Novus Care, we understand how daunting it is arranging care for yourself or a loved one. "How much does a live in carer cost?" is a very commonly asked question. When looking at homecare costs and options, price is often a significant consideration and the cost of live in care is very much dependent on the care needs of the person being supported.
Our live in care costs are tailored to your specific care needs and requirements. You pay for dedicated one-to-one care and you decide the level of care and support you need, for as long as you want it rather than paying a care home where care is shared across many care home residents.
So, how much does a live-in carer cost? Take a look at our breakdown of live in care costs below:
What is the cost of live in care?
| | |
| --- | --- |
| Single Person | Starts from £990 per week |
| Couple | Starts from £1550 per week |
| Respite Care (minimum of 2 weeks) | Starts from £1220 per week |
| Complex Care | Starts from £1350 per week |
What are 24 hour live-in care costs for couples?
Live-in care can be cost effective for couples, allowing them to stay together at home. Our live in care costs for couples start from £1550 per week and is an affordable alternative to care homes who will charge a weekly fee for both individuals and will be more than our total costs. Live in care means they don't need to move to a new place, and they're not alienated from their family, or more importantly each other.
Cost of live in care v residential care costs
How much does a live in carer cost compared to residential care homes? Well, not so long ago, our elderly loved ones who needed around the clock care and support would sell their cherished home and move to residential care. Yet research has proven that given the choice, 97% of us would prefer to continue living at home, where we feel safe, secure and surrounded by precious memories and the cost of live in care is an affordable alternative to residential care. If you're a couple, then in a care home you would have to pay for 2 beds, however the cost of live in care is significantly cheaper as you pay for just one carer.
Complex Care Costs
Many families are now choosing a living in carer to support their loved ones at home rather than in a nursing home or hospital and our complex care live in care costs start from £1350 per week. Complex care can include any condition that requires clinical support such as Brain Injury, Parkinson's or a neurological condition. Our professional trained complex carers are trained specifically to care for those living with a variety of complex care conditions and are there to enable them to retain their independence at home.
Respite Care Costs
For carers to be good at their job, sometimes they need a break to look after their own wellbeing or go on holiday. Respite care costs start from £1220 per week and is a perfect solution for family members, carers or friends to allow them to take a break from their care duties whilst having the peace of mind that their loved one is receiving the care they need.
Get In Touch
Cost of Visiting Care
How much does visiting homecare cost?
At Novus Care, our carers can help provide you or a loved one compassionate, dedicated care and support at home from just 30 minutes per week up to several times a day together with overnight care and support. Everyone's needs are completely different and visiting care is arranged around what you require. You can increase or reduce your visits as and when your care needs change.
Our visiting homecare costs start from only £23.00 per hour
Call us today on 0800 138 4030 or email: [email protected]
Everyone's care needs are completely different. To get a quote for your specific care needs call one of our care specialist advisors who will be able to give you a homecare cost estimate over the phone.
We understand homecare costs can be confusing which is why we can advise you on the funding options available, either from your local authority or through continuing healthcare funding with the NHS.
Find our more about our home care services here. To arrange a FREE care assessment or for an informal chat call our care team on 0800 138 4030 or email: [email protected]
Arrange home care for a loved one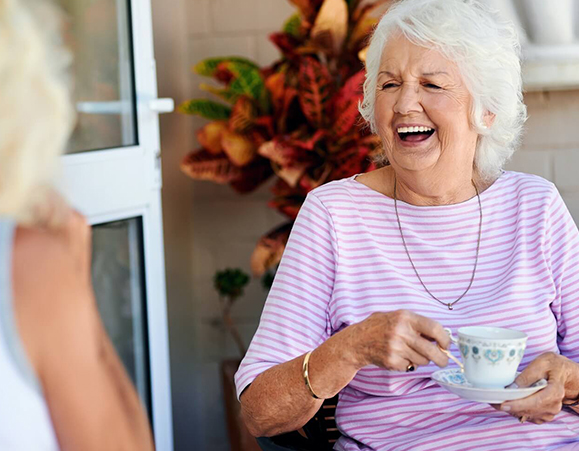 Care you can trust
We are committed to investing in systems, training and procedures to ensure that we are able to deliver a superior level of service which is timely and reliable.
In addition to first class carers we have a strong home care management team in place which is dedicated to ensuring that all of our clients and their families are happy with the service being provided.
Schedule a free assessment
Get in touch to speak with our care team about your ideal care plan.