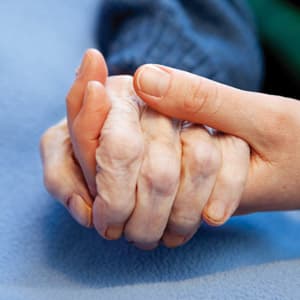 If you or a family  member are suffering with a terminal condition or illness it is often a difficult time for both you and your loved ones. Novus Care's palliative care service aims to support you during this difficult time and ensure that you remain comfortable within your own home environment.
For those with a life threatening illness, being at home within familiar surroundings, having the opportunity to be close to family, friends and pets and enjoying favourite meals can provide contentment and happiness at the time you need it most.
Our care workers, through their experience and sensitivity, will work to support you and your loved ones through the end of life experience. We will work with you and your loved ones to put in place a flexible care plan that adapts to your requirements as and when they change and will work in partnership with other health care professionals to ensure a consistent & seamless approach to your care.