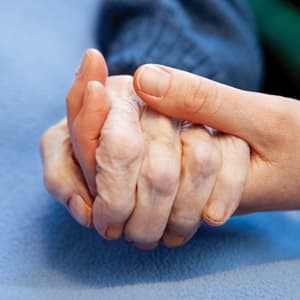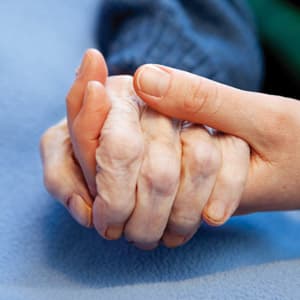 If you or a family member are suffering with a terminal condition or illness it is often a difficult time for both you and your loved ones. Novus Care's palliative care service aims to support you during this challenging time and ensure that you remain comfortable within your own home environment.
For those with a life threatening illness, being at home within familiar surroundings, having the opportunity to be close to family, friends and pets and enjoying favourite meals can provide contentment and happiness at the time you need it most.
Our care workers, through their experience and sensitivity, will work to support you and your loved ones through the end of life experience. We will work with you and your family to put in place a flexible care plan that adapts to your requirements as and when they change and will work in partnership with other health care professionals to ensure a consistent & seamless approach to your care.
What Does Palliative Care Involve?
End of life care generally begins when a person is expected to die within the next 12 months. They may receive palliative care before this over many months, but they are likely to need the most care as they are approaching the last year of life.
People who are frail and have existing conditions may be predicted to die within 12 months, as well as those who have advanced terminal illnesses such as dementia or cancer or have suffered a stroke. The support you receive from health professionals and carers at this time is vital.
Palliative care looks after a person's physical, psychological and spiritual needs. It includes:
Managing your pain and any other symptoms of your illness
Making you as comfortable as possible
Any personal care or domestic support you require
Companionship and emotional support
Improving quality of life, helping you be as active and independent as possible until the end.
A Collaborative Approach
We understand that there are many different conditions requiring different types of palliative care. In many cases, you may be visited by nurses or doctors, or specialists in your condition, on a regular basis. They will monitor your progress and tell you and your loved ones what to expect from the illness.
However, health professionals cannot provide round the clock care, but as a 24/7 home care provider Novus can. We offer a collaborative approach, discussing your care plan with medical professionals and taking their advice to provide comfort and support as required. Of course, our carers can also ease the burden on relatives and loved ones who may also be feeling the strain of losing someone to a terminal illness.
We think palliative care for many conditions is most effective in your own home where you and your loved ones feel most comfortable. Read what our clients have to say about Novus Care's palliative care service.