Here at Novus Care we take pride in listening to your needs and wants in order to produce a personalised plan that's specific to you.
Initially a member of our team will come out and visit you in your own home for an informal chat about what you are looking for from your care package. This visit is totally free and comes with no obligations. During this session we can discuss what your needs and wants are and the frequency of your visits. Remember, this is your care package, so it will be designed with your total input.
How to arrange Home Care
We understand choosing to have care delivered in your own home can be a daunting task and that's why we are here to guide you through the process, every step of the way.
Step 2
We'll arrange a free face-to-face home care assessment with an experienced local Care Manager
Step 3
We will create a unique support and care plan tailored to your needs
Step 4
Help match you with a carefully selected carer that meets your personal needs
We Look To Upholding The Following Values
Trustful
Our belief that relationships are built on trust means that we strive each day to be reliable, safe and responsible in how we communicate and care for our clients and their families.
Respectful
We pride ourselves on recognising each client's intrinsic value, treating them with dignity, honouring their privacy and ensuring that everything we do is centred around them and their care needs.
Understanding
Through having a true understanding of the individual client and their preferences, we are able to make decisions and take action to improve the quality of their lives through the care that we deliver to them.
Supportive
Working in a person-centred way where each of our clients are treated as individuals, we are adept in supporting them in the activities of daily living through the partnership that we forge with them.
Teamwork
By collaborating as one care team with our clients being the focus of all that we do for them, we can contribute the best care possible through encouragement, commitment, open communication and true cooperation.
Enabling
By developing a clear understanding of our clients' care needs and social preferences, we can create a positive and effective environment where we can enable them to achieve their daily objectives.
Dedicated
In valuing and encouraging every member of our care team we are able to give them the support needed to enable them to provide a dedicated, meaningful service to our clients and their families that goes above and beyond.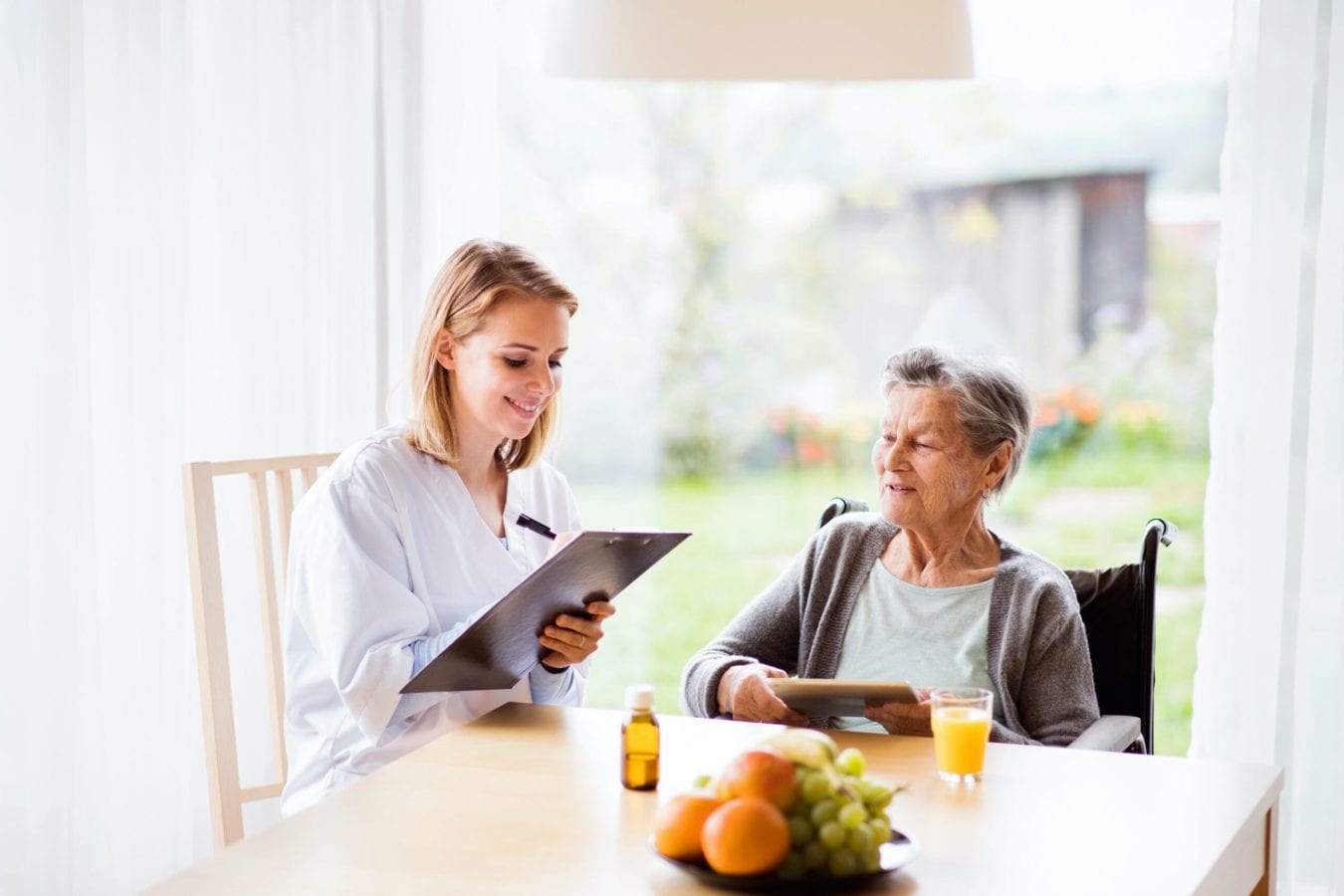 Whats included in the Care needs assessment visit?
Once the decision has been made to join Novus Care, we take the following steps to meet your needs:
One of our Field Supervisors will come out and carry out a complete Care Needs Assessment that will involve confirming details on your Personal Care Plan (the visits you have requested and their frequency).

We will then carry out a Health and Safety assessment (to ensure you and our care workers are able to work safely in your home)

Issue you with a copy of our terms of business, and answering any questions you may have about the start of your care package.

Our Field Supervisor will then leave you with your client Folder which will include our client Guide, Financial Transaction Form which needs to be completed by the care worker whenever they deal with any aspect of your finances (shopping, pension collection etc.), Accident and Incident report form and, of course, a copy of your Personal Care Plan.
If you have any preferences with regards to language, dietary requirements etc then please let us know and, where possible, we will try and accommodate any specific requests with suitably matched care workers.
Whether your package is funded by Direct Payments, Continuing Care, Independent Living Funds, Social Services, Personal Budget or you are Privately Funded, we will always start out with this care needs assessment.
There may be scenario's in which you require us to respond quickly in order to begin a care package immediately. In these situations we will adapt our review process in order to carry out an immediate assessment to facilitate a faster response.