Home care for the elderly is often referred to as domiciliary care and describes the care services that support and enable people to continue to live in their own homes and in their local community – with all it's benefits.
Most of us, even at an elderly age prefer to be in our own homes for as long as possible. Home is where we are connected to our familiar surroundings as well as social and support networks. Moving away can bring on a lot of anxiety and the health of a vulnerable person may be further compromised. But, most important of all is that it helps retain a sense of independence and purpose.
Patients do better when cared for in their own homes. A statement that is well supported by many medical doctors who treat elderly patients. Home care for the elderly also offers the ability for service users to keep their own pets – the givers of unconditional love.
Having access to services such as home care for the elderly in their own home will help towards retaining a sense of independence. Sometimes all that is needed is companionship giving a reason to get up and get ready to face the day knowing you are not alone. For families of an elderly relative, home care services will offer genuine peace-of mind that a loved one is being cared for in the most appropriate and respectful way.
Home care agencies provide well trained care workers that offer care services appropriate to what is needed.  The first step to home care for the elderly is for a provider to pay you an informal visit to your home. Finally, a care needs assessment is done to confirm services needed following which your care package commences.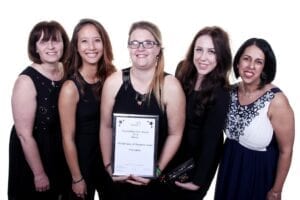 Home care for the elderly services
Personal care – help with washing and dressing
House keeping – vacuuming, washing and hanging clothes to dry, dusting
Companionship – when family live far away or work long hours it is reassuring to know a companion service is available to brighten your day
Live-in care – 24 hour care offers reassurance to family members that someone will always be on hand to provide help as required. Live-in services include

dressing, meal preparation, shopping, cleaning, incontinence, medication prompting, laundry, companionship, pet care and gardening.
Home care agencies such as Novus Care provides these services through a trained team of home care workers.  We are regulated by the Care Quality Commission (CQC) and meet CQC's national minimum standards and regulations in areas such as home care services, care worker training and record-keeping.
Why choose Novus Care home care service provider?
We offer a number of care services, which are customised to every individual through a Personal Care Plan. Care needs are then provided by our highly-trained home care workers.
To discuss your home care or live-in care service requirements, call us today on 01923 250 341.