Novus Care are very proud of Rebecca, Amy, Joy, Bethanie, Amanda and Antonia who all participated in yesterday's Alzheimer's Society Memory Walk in Pains Hill Surrey.
The walk was a brand new walk for the Alzheimer's Society this year and it was a beautiful day for it.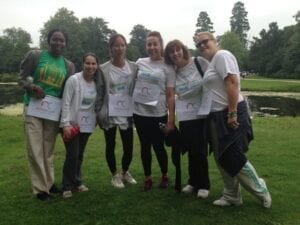 With dementia affecting so many of Novus Care's service users and their families, we were pleased to participate in a memory walk once again and help to raise money for a very worthy cause.
Memory walks take place at various locations across the UK and help to raise funds for the vital support that the Alzheimer's society provide for people suffering with and living with Dementia.
It is not too late to donate so please do so by clicking the following link:
http://www.alzheimers.org.uk/site/scripts/home_info.php?homepageID=224
Any donation you are able to give will be greatly appreciated.