Trina & Angelee embarked on a 10k charity walk on Sunday 16th September and managed to raise over £400 for the Alzheimer's Society.
The walk took place in the heart of Stevenage in 120 acres of leafy parkland within Fairlands Valley Park . It was a fantastic event with live music to keep everyone's spirits lifted.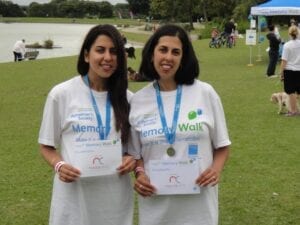 Trina, one of the directors of Novus Care, commented "We both were really looking forward to this event and were lucky to be able to avoid any rainfall during the walk! The event was really well organised and we hope it resulted in raising a considerable amount of money for the Alzheimer's Society".
The Alzheimer's society play an integral role in leading the fight against dementia and provide vital support for many of our service users and their families. Novus Care were grateful for the opportunity to be able to contribute to the wonderful work they undertake.