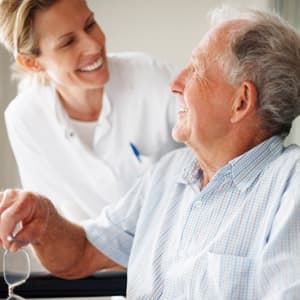 At Novus Care we are here to support you with your personal daily routines that may have become more challenging to do on your own. Having to accept assistance with everyday tasks that you may have previously been able to undertake for yourself can often be a daunting prospect. We are here to provide the day to day support to help you to live as independently as possible, as well as providing any emotional support that you may require.
Personal care support includes:
Helping you to get out of bed in the morning
Assisting you to wash and dress yourself
Support with toileting / incontinence
Assisting with moving and handling
Skin and pressure care
Preparing you for going to bed in the evening
Maintaining your dignity is of the utmost importance to us and our home care workers will do all they can to ensure you feel comfortable at all times.
Read what our clients say about our home care services >> Home Care Reviews