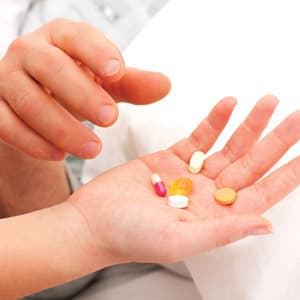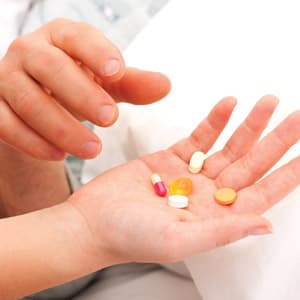 Older people and those who have health conditions often have a large amount of daily medication which needs to be taken correctly as advised by doctors. Medication errors such as taking the incorrect dosage, taking the wrong medication or not taking the medicine at the right time can have serious implications. Medication administration can provide a challenge for some people for a number of reasons:
Hearing Problems – which can cause them to misinterpret a doctor's or pharmacist's instructions.
Impaired Vision – this can cause issues in reading the instructions or required dosage, or taking the wrong medication.
Mobility Issues –unable to get to the pharmacy to pick up prescriptions.
Arthritis – which may present difficulties with opening medication packaging.
Dementia / Forgetfulness – which poses the risk of not remembering to take medication.
Numerous Medications – trying to manage several different medications can become confusing and difficult to manage.
Home Care and Medication
A home carer can visit you or your loved one on a daily basis to ensure medication is being taken correctly. Medication administration is an essential part of any care plan, and our carers are trained in a number of medical problems and health issues which require specific medicines.
Anyone requiring assistance with medication will have a medication chart inserted in their file, which all care workers are trained to read and record details on each time medication is prompted or administered. All care workers at Novus Care have rigorous medication training and can manage a number of drugs and prescription medicines including dossett boxes, blister packs and the preparation of liquid medication. Carers also understand the correct approach to take when prompting clients to take medication, and explaining why it's important.
Neglecting to take medication correctly, or an accidental overdose, can have serious consequences. Relatives and loved ones can find it difficult to contact someone repeatedly throughout the day to make sure they have taken their medicines at the correct dosage. A home care worker can incorporate medication administration into a daily visit, while undertaking other domestic tasks such as preparing meals or doing the laundry.
If you need more information or have any questions about our medication administration services, read our client reviews and give us a call.