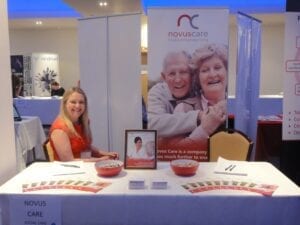 Novus Care was pleased to participate in the Watford Jobs Fair at the Langley Banqueting Suites organised by Richard Harrington today. The fair was held following on from the success of last year's event which resulted in over 300 people being placed in jobs.
Local MP Richard Harrington seemed pleased that the event went well.
http://www.richardharrington.org.uk/
Novus Care was one of approximately 60 local companies that were there today and had the opportunity to talk to a variety of people looking to pursue a rewarding career in the care sector.
If you were not able to attend the fair today but are interested in finding out about the exciting opportunities available in home care then please email your CV to [email protected]
Schedule a free assessment
Get in touch to speak with our care team about your ideal care plan.