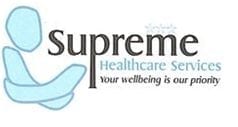 Novus Care are pleased to announce the purchase of Supreme Healthcare Services last week. Supreme Healthcare Services have a strong presence in both Woking and Reading and thus increases our serviceability in these two regions.
Novus Care and Supreme Healthcare Services both hold a passion for delivering high quality person centred care and by combining the two companies we feel it further strengthens our ability to do this. We believe that by being larger organisation we will be able to provide a wider array of services. Also recruiting and retaining excellent people is a constant challenge. A larger organisation will also mean our staff will benefit from even more and stronger career opportunities.
The Knaphill office and Woking office will be consolidated into one office over the coming weeks with the central office being in the Boundary Business Centre in Woking. Teams from both offices remain intact and the day to day points of contacts for our staff and clients will not change. The combination of the offices and two teams ensures further strength and focus on service delivery in the area. The Reading office will continue to operate from Beacontree Court and points of contact in Reading will remain the same.
We welcome the new teams to Novus Care and as we make progress as one big happy family and we will continue to communicate openly and provide updates through our website.
If you have any questions please email them through to [email protected] .