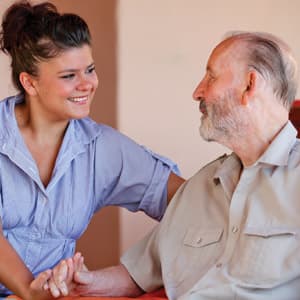 Dementia is a term that describes a set of indicators which affect brain functions such as memory, language skills and information processing. There are many different types of dementia with Alzheimer's and Vascular Dementia being the most common forms.
The number of people suffering with Dementia is steadily increasing and when someone with Dementia is faced with the difficult reality that their mental capabilities are steadily declining they often require support and reassurance to deal with the daily challenges of living with this disease.
At Novus Care our home care workers receive specialist dementia care training and they are committed to working with service users and their loved ones to ensure that their care needs are being met whilst retaining their sense of identity and protecting their dignity and independence.
Dementia affects people in many different ways and our home care workers are trained to deal with the person as opposed to the condition and to focus on what the person can do as opposed to what they cannot do.
If you are struggling with dementia or finding it difficult to cope with a loved one at home with dementia, you are not alone. Whether you need help with daily practicalities, companionship or respite support, we are here to help you.