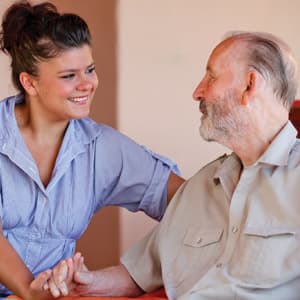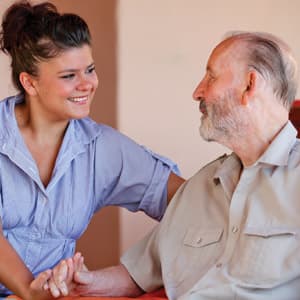 The number of people suffering with dementia is steadily increasing and when someone with dementia is faced with the difficult reality that their mental capabilities are steadily declining, they often require support and reassurance to deal with the daily challenges of living with this disease.
At Novus Care our home care workers receive specialist dementia care training and they are committed to working with service users and their loved ones to ensure that their care needs are being met – whilst retaining their sense of identity and protecting their dignity and independence.
Dementia affects people in many different ways and our home care workers are trained to deal with the person rather than the condition, and to focus on what the person can do as opposed to what they cannot do.
What is dementia?
Dementia is a term that describes a set of indicators which affect brain functions such as memory, language skills and information processing. There are many different types of dementia with Alzheimer's and Vascular Dementia being the most common forms.
Dementia is a progressive disease for which there is currently no cure. Once someone is diagnosed with dementia, they may deteriorate very quickly or you may have years left before care is required. Many people care for a loved one with dementia in the early stages of the disease, but when it gets more challenging they often move the loved one to a care home. Home care with specialist dementia support is an alternative, and allows people to stay in their homes for longer.
If you are struggling with dementia or finding it difficult to cope with a loved one at home with dementia, you are not alone. Whether you need help with daily practicalities, companionship or respite support, we are here to help you. Read our reviews to find out what people have to say about our home care services.
Supporting people with dementia
Many people with dementia are fortunate enough have a relative caring for them at home until it becomes too difficult to provide the level of care required 24/7. Our specialist dementia carers are on hand to support carers and loved ones through this challenging disease. Enabling your loved one to stay at home for as long as possible can reduce confusion and memory loss, and keep spouses and families together. You decide what level of support you require, and this can be increased as the illness progresses.