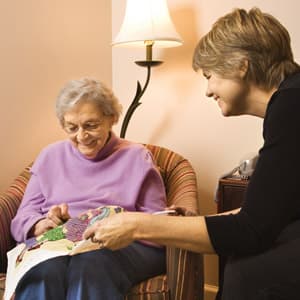 Novus Care recognises that, as well as assistance with the physical challenges of day to day living, our clients often require emotional support. Providing social companionship can provide you with the reassurance that someone is there should you need them. It can give you the confidence to go out and about or provide some company and conversation whilst assisting with household chores.
Our companionship services also help to provide much needed peace of mind for family members who may not be able to be with you as much as they would like due to work and other commitments.
As part of our companionship service we also provide assistance with day trips or help you to engage in social activities such as attending local clubs or meeting with friends, all with the comfort of knowing that your home care worker is on hand should you need any assistance.
Read what our clients say about our home care services >> Home Care Reviews