At Novus Care we always strive to provide the highest quality care and we very often hear about inspirational individuals and teams who have gone above the call of duty to deliver that care. The difference you all make to the lives of our clients deserves recognition and one way that we do this is through our employee of the month program. It's a wonderful opportunity to thank you and to encourage each and every one of you to reach your full potential so that together we can achieve the very best care possible.
We are very proud of you all and we are delighted to announce the following members of staff have been awarded our employees of the month;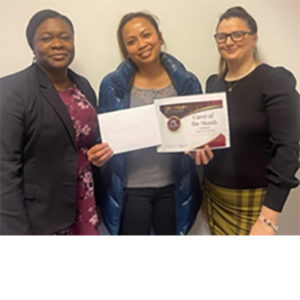 Congratulations Supranee
Community Carer of the Month
Congratulations to our lovely Supranee from our Canvey branch who has won our community carer of the month. Supranee always delivers a high standard of care and receives excellent feedback from her clients. She is professional, always has a positive attitude and always shows such compassion and care towards our clients. She works really well within the team and have always supported us; nothing is ever too small nor too big. Thank you for all you do. Well done Supranee!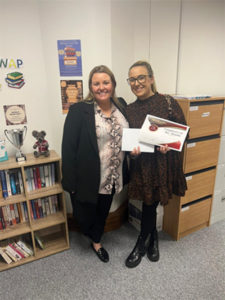 Congratulations Laura
Office Employee of the Month
We are delighted to award Laura our office employee of the month for February. Laura has been 100% dedicated to her role as a care manager since joining the Wickford branch in September and has been a key factor of turning the branch around and making improvements for both staff and clients going above and beyond her duty.
Well done Laura!
Schedule a free assessment
Get in touch to speak with our care team about your ideal care plan.