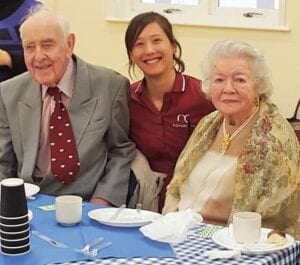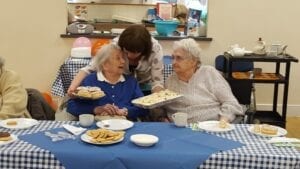 Novus Care hosted their fourth successful Time for a Cuppa event this month. We had another great turn out at the Leavesden Community Hub with service users and their families enjoying tea, cake and a raffle prize draw!
We managed to raise a record amount of £132 for Dementia UK. At a time where Dementia cases are on the increase it is so important to raise money for tis worthy cause but also do all we can to provide support to dementia sufferers and their families.
Rebecca, Amy, Gemma and Amanda worked extremely hard to ensure that everything including food, transport and any other special arrangements were taken care of to ensure that all those who wished to attend were able to do so.
Novus Care hold a time for a cuppa event every year so if you  or a loved one would like to attend (even if you are not a client of ours) then let us know and we'll ensure you are kept informed of the dates.
Well done team Novus!